Mike is the author of the #1 Best Selling book Closer Than You Think: Six Fundamental Questions to Ignite Your Personal Evolution.
Mike is also a Mortgage Lender & Industry Expert, a Loan Officer Coach, a Keynote Speaker, & course creator at www.personalevolutionplan.com, and is the Founder & CEO of Discover Engagement Inc., where he leads organizations and communities through his whole-system summits and leadership programs.

For individuals who desire more from life, Mike has distilled the essence of large system transformation down to the individual level, and is revolutionizing the personal growth and development industry. His Online Courses and Igniting Evolution Mastermind group are featured at www.personalevolutionplan.com

For organizations and communities, Mike facilitates whole-system, strengths-based, rapid change, through the use of Appreciative Inquiry summits and leadership training/consulting.

UN Secretary-General Kofi Annan referred to Appreciative Inquiry as "the best large-group planning methodology in the world today."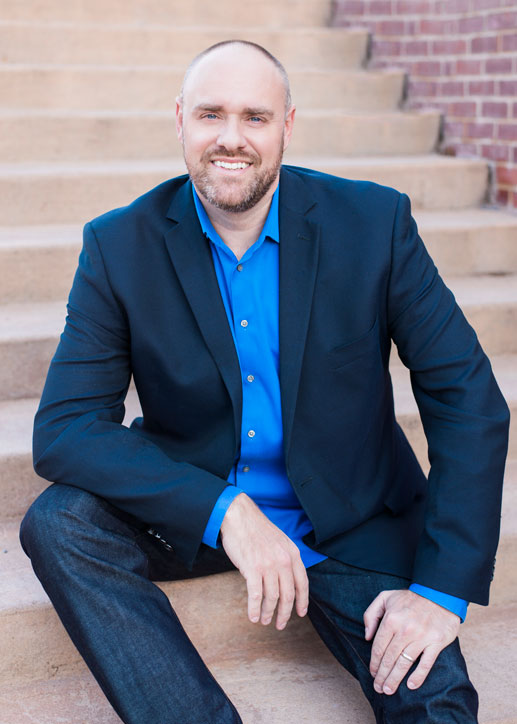 Mortage Lending & Industry Expert, Bestselling Personal Empowerment Author, World-Class Meeting Designer & Facilitator
"Acting in alignment with our values, leading with our unique strengths, and following a clear vision, leads us to the ultimate success."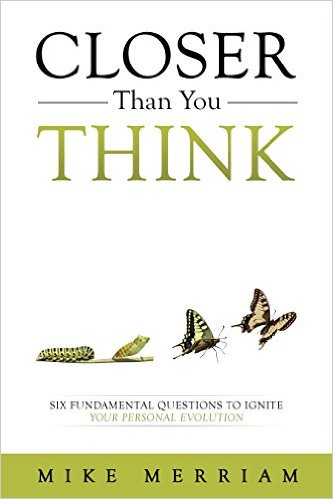 Closer Than You Think
Struggling to bridge the gap between where you are and what you're capable of? Discover a simple system to turn your dream life into a reality.
Are you tired of personal growth books that only change your habits for a week or two? Do you want to get motivated and keep motivated until you leave your status quo far behind? Let author and personal evolution coach Mike Merriam show you how to embark on a journey of fulfillment.
While many personal development books only change your mindset, Closer Than You Think is a real-world practical system that leaves your existing limitations in the dust. Through his Six Fundamental Questions, Mike provides you with tools to start you on the right path, as well as the essential motivation you need to sustain your success. You're just a few learned skills, realizations, and key connections away from a revolutionary change in your life. With Mike's simple system on your side, you'll finally be able to make the small tweaks that lead to a world of difference.
In this book, you'll discover:
How to get unstuck and move toward your ideal life
Multiple methods to convert your limits into empowerments
A daily practice to sustain your motivation for the long haul and design the future of your dreams
How a small set of changes can turn your disengaged life into a fulfilling one
The roadmap to your radical future, and much, much more!
Closer Than You Think also comes with a free companion course: The Personal Evolution Plan Through learning about Mike's journey, going through the Six Fundamental Questions, and blazing through the bonus materials, you'll have everything you need to push forward in the palm of your hands.
If you like straightforward personal growth books that are light on fluff and big on practical takeaways, then you'll love Mike Merriam's recipe for revolutionizing your future.
Buy Closer Than You Think to take your life to the next level today!
If you're looking for positive change in your life, check out my courses and mastermind group offerings over at Personal Evolution Plan.
My Mission
To teach people to allow their strengths to lead them in ways that render their weaknesses irrelevant. To inspire capitalism to it's highest form. To hasten the evolution of society.